contact
• deb@rosarianbydk.com •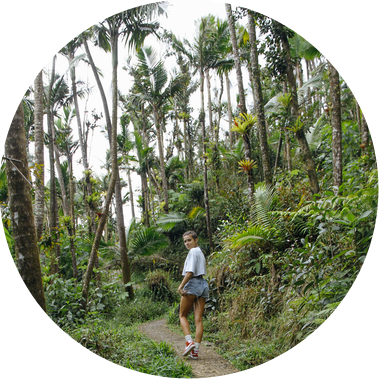 Dèborah Rosario Kvam •
singer • songwriter • actress • photographer • model
azorean norwegian, born and raised in norway,
living in new york city
freelance model available for booking including

acting & photoshoots
beauty shoots & commercial shoots
music & videoshoots
commercials & film
•
height 164cm/5'4ft
chest 85 cm/ 33,4in
waist 63,9cm/25.15in
hips 73cm/28.74in
music
traveling my whole life has gained me lifetimes of experiences through a deep sense of connection to the various cultures and environments I've gotten to explore, which has shaped me into the soul singer and artist I am today.

growing up in Oslo, I performed in every musical at my schools, locking in main vocal characters. this was when I learnt music and performing was for me. I attended the Norwegian Academy of Music for three years, specialising in jazz, soul and classical.
still a teenager, I moved alone to the lush rainforests of North Queensland, Australia where I completed my bachelor of new media arts spending my free time composing and creating music with friends.
shortly after, I relocated to New York, to tap in and focus on my music, acting and modelling. I started performing live with shoegaze experimental grunge band Lazy Queen before heading my own direction.
my sound flows between neo soul, RnB, jazz with some tendencies of electronica and pop. I sing of long lived experiences, lovers, dreams that felt a little too real. I sing of conflict and resolution, and the moments in-between. find my music on all platforms under Rosarii
modelling
as a freelance model, I've had experiences with commercials and fashion editorials, including Vetements, Saks Fift Ave, Juicy Couture, Miss Poly Plex, Soltau, Kryolan Makeup, Live Lokai, Muvez, Noize, King Children, Happiness the Brand and plenty more. I can been seen in multiple music videos including artists such as Romeo Santos, Rich the Kid, Fivio Foreign, Rick Ross ft Jadakiss, Brooklyn local artist Stvsh. as for acting I played the role of a skater girl in the HBO tv show 'Betty' 2020.
photography
as a travel and documentary photographer I am passionately captivated of anything natural that I connect with during my travels and lifestyle, I use this inspiration to present my creative perspective through an elevated conversation in my still photography, my documentations and my music.
a side from art, music and travelling -health and environmental science is one of the greatest passions of mine, making health conscious and extraordinary cooking a major part of my life, which has naturally drifted into recipe development and food photography. please see my cooking and work at @roseinfused
for all photography or modelling enquiries, or if you're interested in submitting beats, please message me above or my email deb@rosarianbydk.com
you can learn about my work experiences here
thank you
xx D